FDB Acoustics is a subsidiary of FDB Commercial Interiors, specialising in the supply and installation of acoustic products in the South-East Queensland region. Our group is inspired by the ways comfortable, stylish, and functional spaces can support Australian businesses to do better. We're proud to be able to offer an acoustics fitout service that brings the wonderful benefits these products provide to businesses and organisations in the region.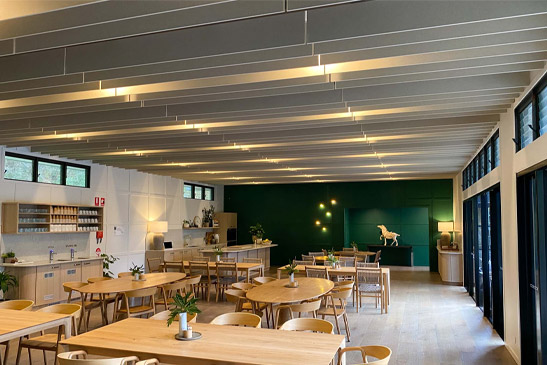 Acoustic Solutions Australia-Wide
We are 100% Australian owned and operated, and with many decades of combined experience in the commercial fitouts industry, we pride ourselves on providing great service and great results.
Our company philosophy is to supply the highest quality products at competitive prices, and with fast and efficient customer service. We strive to provide our clients with the effective supply chain they need in order to complete their project on time, every time.

Expert Advice & Customised Solutions
Whether we're providing acoustics for a small room or an auditorium, we're here to help give you access to some of the best quality acoustic products in the world, installed by a professional and efficient team. Our service spans from acoustic needs assessment, to design, procurement, installation, and support. Please get in touch via our Contact page to enquire.